Expert Infant Teachers Share What to Look for in a Daycare
7-minute read 
Going back to work after having a baby is a major life shift, whether you work from home or outside of the home. To help you meet this moment, we asked our early childhood experts—KinderCare teachers—what to look for in a daycare for infants: 
Health and safety practices, especially at naptime. 
Infant curriculum to help your baby grow and flex schedules to mirror what you do at home. 
Clean and tidy center where infants are free to crawl and explore safely. 
Teachers you can connect with and communicate with easily. 
Licensing and accreditation for the daycare you choose. 
Going back to work after having a baby is a major life shift, whether you work from home or outside of the home. With so much to consider, it can feel overwhelming, but don't worry. We're here to help you create a new routine so you can meet this moment and find an infant childcare where your baby and your family thrive.
To get started, we asked our early childhood experts—KinderCare teachers—what to look for in a daycare for infants. Here are their top suggestions on how to find the perfect place for your new baby to begin their education journey.
1. Safety first
More than ever, safety is on everyone's mind. As you are looking at infant daycare sites, check out their overall safety policy. At KinderCare, safety has always been and will continue to be, our top priority—and we are not shy about it. We post our
health and safety
policies, plus Frequently Asked Questions that families really want answers to and so much more.   
Another important thing to look for is that your potential daycare follows safe sleep practices. When you take a tour, virtual or in-person, check for see-through cribs. Naomi Lennis Hicks from the Park Avenue KinderCare in New York City says. "Teachers should be able to see your baby every moment of every day, even when they're sleeping." 
Also ask how they put babies to bed—and what's allowed in cribs.
According to the American Academy of Pediatrics
, to reduce the risk of SIDS, babies should sleep on their backs on a firm surface, without pillows, blankets, or toys in bed with them. "At KinderCare, we strictly follow safe sleep guidelines," Hicks says. Cribs are fitted with a firm mattress and tight-fitting sheet. To make sure naptime is safe, the only thing allowed in your baby's crib (besides their adorable, sleepy self) is a pacifier. 
Everyone Belongs In Our Circle
At KinderCare, we're committed to building warm, welcoming and supportive classrooms for children of all abilities, backgrounds and experiences.
Find a center near you
2. Curriculum and flexible schedule
Yes, curriculum for your infant. It may sound strange at first, but this is one of the best times for learning. Watch this short, 5-minute video with our Chief Academic Officer, Dr. Elanna Yalow, talking to a new mom about early learning for infants and how teachers can help boost your baby's brain development by building connection to people and things around them. Click here for even more advice for new families from Dr. Yalow.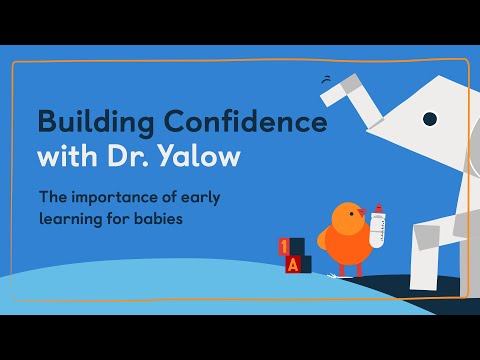 Another key thing to look for is a daycare that will honor your sleep and feeding schedule. During your time at home with your baby, you've probably found a system that works best for your family. Although babies' schedules are never 100 percent predictable, the right daycare will work with you to follow your routine as closely as possible. 
While some daycare centers enforce naps at certain times, look for a place that
pays attention to when your baby needs to sleep
. Teachers should know how to watch each child closely for signs of tiredness. Eye-rubbing, sucking on hands or fingers, and heavy-headed nodding are all signs that it's time for some shut-eye. 
"Our teachers meet every child's needs during naptime—it's not a struggle or a fight," says Millie Boychuk, a KinderCare Center Director in California. Whether your baby likes rocking, singing, being held, or using a pacifier, the right daycare will partner with you to learn what works best for your baby—and be there to comfort them right away when they wake up.
3. A clean and tidy environment
Ever since your new baby arrived, your house hasn't been as clean as it used to be—and that's okay! But your daycare should always be clean and tidy. On your tour, virtual or in-person, look to see that teachers clean up after each activity and keep their classrooms tidy. When classrooms are spick and span, it's a great sign that a daycare knows what they're doing—and that they likely have cleaning policies in place to make sure the space is safe for infants to crawl and play to their heart's content. 
"For
infant classrooms
especially, keep an eye out for shoe-free policies," Sheila Silveria from Mercantile KinderCare Learning Center in Boston says. "At KinderCare, we have a bootie- or sock-only policy, and many of our teachers even bring their own slippers just for the classroom," Sheila says. "As soon as babies are ready to start crawling, it's important to give them freedom to explore—and a shoe-free policy is the best way to keep their little hands and mouths away from germs and dirt while they discover the world."
4. Teachers that you connect with
Maybe most important of all is choosing a daycare where you feel great about the people taking care of your baby. Teachers who take the time to really talk to you and answer your questions (no matter how many you may have!) when you are looking is a great sign that they will communicate with you every step of the way, even after you've enrolled. 
Whether it's on Zoom or over the phone, it's OK to ask about anything, no question is out of bounds, according to Kate Cassidy from Mercantile KinderCare Learning Center in Boston. She says, "A good daycare teacher has heard all of this before and will be more than happy to address your concerns." 
Getting to know the teachers will help you figure out if your potential daycare keeps parents in the loop and how they communicate. Whether it's quality updates, messages, and real time photos
through an app
or face-to-face connections at drop-off and pick-up (when possible) or even all of the above, choose somewhere that offers a form of communication that feels right to you.  
A Lifetime Of Confidence Starts Here
Our teachers help every child build the confidence they need to try new things and explore the world around them.
Search for a center near you
5. Licensing and accreditation
Knowing the difference between a licensed center and an accredited one can help you make your final decision. For daycares, licensing is the minimum. Any daycare you consider should be licensed to operate. However, nationally accredited centers go above and beyond to make sure teachers are giving your child the very best education possible. These centers aren't just safe places for your baby, they're also places where children grow their minds and prepare for the future. 
"At KinderCare, we're proud that 100% of our centers are nationally accredited," Naomi says. "It means when parents are at work, they can always be sure that their babies are learning and thriving."  Before you make your decision, it's a great idea to make sure the daycare is accredited by an independent third party.
The National Association for the Education of Young Children
and the
National Accreditation Commission
are both great places to start your search. 
Now that you know what to look for, no matter what
childcare center you choose
, your baby will be safe, happy and able to thrive!