Lara Woodward, Center Director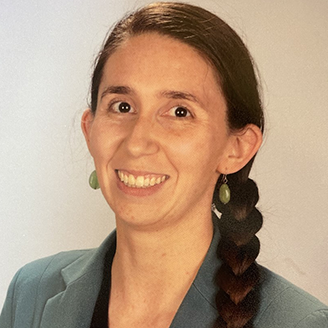 Meet Lara Woodward, Our Center Director
At KinderCare Since: 2020
Education: Bachelor's Degree in Music
Favorite Children's Book: Where the Sidewalk Ends
Meet Lara Woodward! She is the Center Director at Southgate Court KinderCare in Brentwood, Tennessee. Lara attended Middle Tennessee State University, where she earned a Bachelor's Degree in Music. She is currently earning a Master's Degree in Curriculum and Instruction for Elementary School Education. She has been with KinderCare since 2020 and before that she was a teacher and a director. "It takes big hearts to help shape little minds." Outside of work, Laura enjoys singing in her church choir, outdoor activities and spending time with her family. Together they love baking, hiking, and running.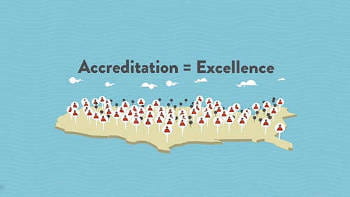 AMERICA'S MOST ACCREDITED
Nationally only 10% of daycares are accredited - nearly 100% of our learning centers are. That's a big difference, and that means KinderCare kids are getting the very best. Here's why.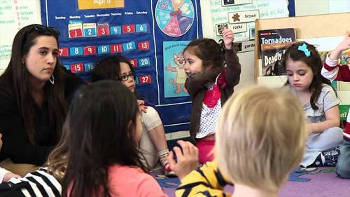 SCHOOL-READY
Our talented early-childhood teachers set kids down the path toward becoming lifelong learners in a positive, safe, and nurturing environment.
Our Teachers
We're the only company in early childhood education to select teachers based on natural talent. Being a great educator isn't enough though. KinderCare teachers are also amazing listeners, nurturers, boo-boo fixers, and smile-makers. Put more simply, we love our teachers and your child will, too.
Meet just a few of our amazing KinderCare teachers!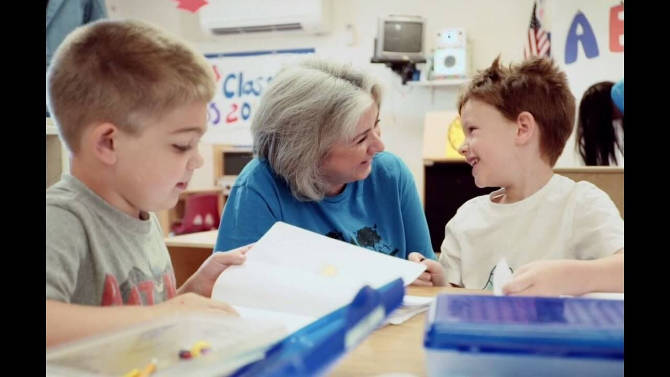 A KINDERCARE TEACHER WITH
An Artist's Heart
"My classroom is full of art!" says Mary Annthipie-Bane, an award-winning early childhood educator at KinderCare. Art and creative expression, she says, help children discover who they really are.




We put our best-in-class teachers in a best-in-class workplace. We're so proud to have been named one of Gallup's 37 winners of the Great Workplace Award. When you put great teachers in an engaging center, your children will experience an amazing place to learn and grow.
Family Stories
Who Are KinderCare Families?
They hail from hundreds of cities across the country from countless backgrounds, and proudly represent every walk in life. What our families have in common, though, is the want to give their children the best start in life. We are so proud to be their partner in parenting.
Hear from just a few of our amazing KinderCare families.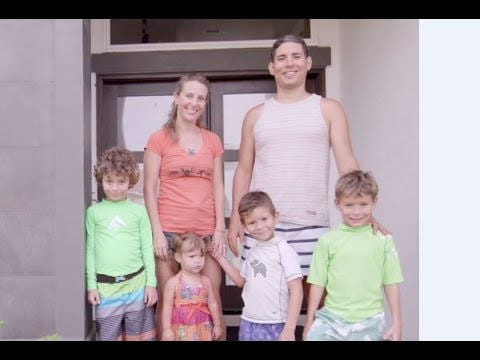 A Globe-Trotting Family Finds A
Home in Houston
Four young children, four different passports, two languages, two full-time jobs…oh, and a few triathlons thrown in for good measure. Meet the globe-trotting Colettas—a family on the go.



Frequently Asked Questions
What accreditations does KinderCare have?
We are your trusted caregiver. Our centers are state-licensed and regularly inspected to make sure everything meets or exceeds standards, including child-to-teacher ratios and safe facilities. Our centers aren't just licensed—most are accredited, too! Find out more.
Do you offer part-time schedules at Southgate Court KinderCare?
Everybody's schedule is different. We're happy to offer quality, affordable part-time and full-time childcare. Drop-in care may also be available. Reach out to your Center Director to learn more.
How does naptime work at Southgate Court KinderCare?
Our teachers meet every child's needs during naptime. Our teachers know how to get babies to nap. In fact, they are pros at getting children of any age to nap. Visit our article on "10 Ways We Help Kids Get a Great Daycare Nap" to learn more.
Do you support alternative diets?
We strive to be as inclusive as possible. To that point, we provide a vegetarian option at mealtime, take care to not serve common allergens and can adapt menus based on your child's food sensitivities. If your child has additional needs, we'll work with you to figure out a plan.
Are meals included in tuition? Can I choose to send my child with lunch?
Does my child need to be potty-trained?
Every child begins toilet learning at a different age. Until your child shows an interest in toilet learning, we'll provide diaper changes on an as-needed basis. When your child shows an interest, we'll discuss how to work together to encourage toilet learning.