All-Day Programs for Kindergarten–6th Grade
Welcome back! Distance learning support from our teachers is here.
Change. It fills us with awe, and sometimes fear. But we keep moving forward, wide-eyed, brave-faced with trust in those who know best. Through all the change in 2020, health and family have become more precious than ever.
Though schooling in 2020–2021 will be one more challenge to meet, we're trusting our skills and experience to figure it out. And our school-age programs are here to give you and your children a return to normalcy with distance learning support for kindergarten–6th grade. See how we put learning at the heart of distant learning: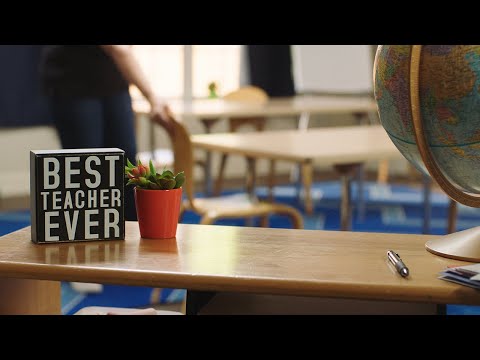 Our classrooms provide a safe place for your child's social, emotional, and academic development to continue with confidence, and our industry-leading health and safety practices offer peace of mind for you and so much more than basic supervision for your children.
We partner with local elementary schools to complement the learning they offer with our own robust curriculum including project-based STEM learning activities, art, physical activity, homework support, and more.
To make distance learning easier on your whole family, our teachers facilitate access to distance learning platforms—and keep kids on track with their studies. They'll help build a customized schedule to meet your child's needs and be at their side to motivate and assist them throughout the day. Sneak a peek at a day in the life of our program:
We've layered on three key components to take extra-special care of the bodies, hearts, and minds of every student as we navigate distance learning:
Healthy Bodies
We know what it takes to keep your children safer because we've been putting expert-guided health and safety measures in place since the beginning phases of the pandemic. And, our staff knows how to put protections into practice because they've all completed extensive, COVID-19 prevention training. To prioritize student safety, we use a Pod structure to keep kids within the same small group of peers and educators every day.
Happy Hearts
Kids are social creatures—they miss their friends! We understand how long stretches of isolation can stir up loneliness, unhappiness, and other big feelings. We're here to offer the dedicated space and support for kids to process it all. Our teachers spend time each day checking in with students and building community, trust, and connection.
We support a positive, inclusive, and unbiased classroom culture, founded on our belief that everyone belongs in our circle. Each day students participate in class meetings, social emotional learning activities, and mindfulness practice.
Growing Minds
Kids love learning (even more) when they can choose what they're learning about! Our student-led learning approach is specially tailored for this unique time in our history. We give big kids an opportunity to take ownership of their learning journey while boosting a critical life skill: resilience.
Here's how it works:
In addition to our core curriculum, we're helping students learn to adapt to new experiences and rebound from challenging circumstances through five themes:
Problem-solving
Optimism
Empathy
Growth mindset
Creativity
Within each theme, students have two weeks to design and showcase their very own project! Our teachers will guide them through the process of understanding each theme, dreaming up unique ideas, creating the projects of their choice, offering and receiving peer feedback, adjusting their work, and showcasing it!
Giving your child choices is just one way our classrooms offer a return to normalcy and independence.
Since every school has their own learning plan, we've added flexible enrollment options to meet your family's needs. Whether you choose to enroll with us full-time, part-time, or before- and after-school, your child is right where they belong.
For the school year ahead, the confidence you'll have in us will match the confidence we build in your children. For life.